Book Shop Accounting software is a fully featured POS point of sale software designed for book shop. It provides end-to-end solutions designed. It offers Loyalty manaegment & record management,Barcoding,digital Signature at one place. It makes your sales and purchage optimizations easy and quick. It also creates discount and offers for frequent buyers. It can also track purchage order generation, inventory data update, and custom-discounts. You can also track the prvious purchage history. It really helps you to make the best decision for your small and medium sized business.
Features of BUSY which helps in Book Shops
Barcode Management
Purchage Management
Inventory Management
E-way bill
Loyality Management
E-invocing
Enable POS in Series
Enable Item-Wise Discount in Series
Enable Auto Round Off Final Amount in Series
Pricing Mode (Treat MRP As Sale Price)
Credit Limits
Enable Bank Reconciliation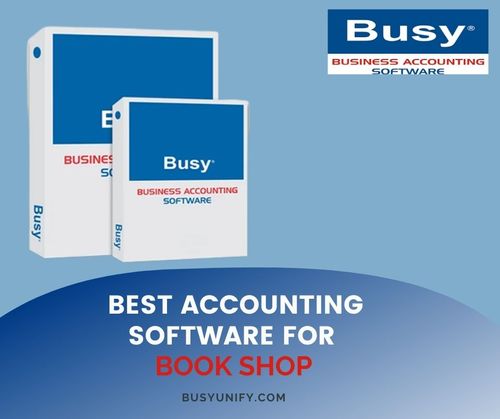 Accounting Software for book shop can manage entire processes and operations including sale, purchases, inventory, billing, accounting, and reporting etc. effortlessly with this solution. It is user-friendly interface and is easy to deploy. The solution is available as single as well as multi -user versions. The software equips the businesses with customizable reports to generate analytical data that helps in effective decision making.
Benefits of Accounting Software
Ideal Solution to business complexity
Optimize store operations and provides the intelligence
Product Management
Handful to high-end features
Inbuilt Features
Fast track order fulfilment features
Call To Action
We are prominent Busy Accounting Software service providers in Delhi to our clients spread all and across the India.Here's how to connect with a our expert for sales - +91 7217799535
for Support : 9667689327, 9667689328