Busy Software helps your optical shop for GST-compatible invoicing and accounting solutions. This software provides end-to-end solutions.It offers inventory management, generate GST report, track payment, and create GST bills.
This is a global software and it is already used by many optical stores. It is easily affordable with best features and modules.The best part is that this software is fully customizable.
Features of BUSY which helps in Optical Shops
seamless user-interface
inventory management
GST billing
Get a quick overview
Enable order processing
Enable item-wise discount in series
Separate billing details
Enable Auto Round Off Final Amount in Series
Pricing Mode (Treat MRP As Sale Price)
Enable Bank Reconciliation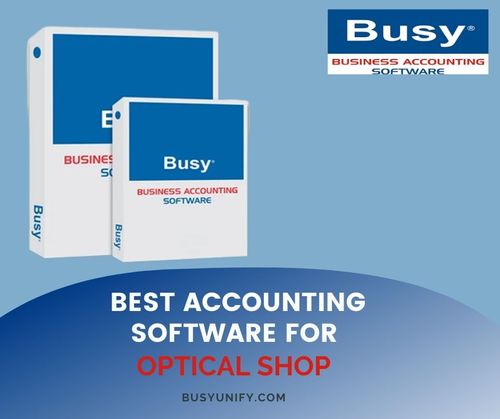 BUSY Accounting Software will help you to easily perform all the essential shop management tasks with ease. Our core focus is our clients.
Call To Action
We are prominent Busy Accounting Software service providers in Delhi to our clients spread all and across the India.Here's how to connect with a our expert for sales - +91 7217799535

for Support : 9667689327, 9667689328