Accounting Software For Builders Materials
Busy accounting software allows builders & construction industries to use multi-location inventory, MIS dashboards, data analytics, customizable features, customer support features.
Busy is a business management solutions for buliding centers, pro dealers and distributors of lumber building materials and construction supplier. It will help streamline your entire operations from production / procurement through distribution, delivery and accounting.
Busy is really useful and helpful for wholesalers, retailers,distributors, importers, exporters, sawmills, remanufactures wood traders. This software is designed to provide a fully integrated approach to leaders in trading and management.
Features of BUSY which helps in Buliding/Construction Materails
Scalable
Highly cost effective
Mis Dashboards & Data Analytics
Mobile app
Salesman & Brokerwise Reporting
Commission Management
Enable Item-Wise Discount in Series
Enable Auto Round Off Final Amount in Series
Pricing Mode available
customizable
Enable Bank Reconciliation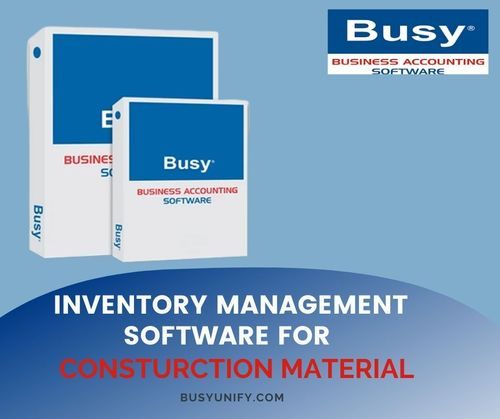 Benefits of Accounting Software
Provides a complete holistic view of projects
Facilitate Day-to-Day Management
Improve co ordination across functional departments.
Reduce downtime and overtime
Real time informations at multiple locations.
Excellent tool for accounting.
Call To Action
We are prominent Busy Accounting Software service providers in Delhi to our clients spread all and across the India.Here's how to connect with a our expert for sales - +91 7217799535
for Support : 9667689327, 9667689328